Products from ALBATROS

ALBATROS® ist eine der führenden deutschen Marken für Performance-Sicherheitsschuhe und innovative Work- und Outdoorfashion. Alle ALBATROS® Produkte werden von einem internationalen Expertenteam in Deutschland entworfen und entwickelt - und sind "powered by function®".
Seit mehr als 35 Jahren verbessert ALBATROS® kontinuierlich und nachhaltig Qualität, Komfort, Funktionalität und Design seiner Produkte - um Profis bestmöglich bei der Arbeit zu unterstützen. Denn ALBATROS® Produkte machen die Arbeitswelt sicherer und sorgen für einen überzeugenden und selbstbewussten Auftritt.
ALBATROS® - powered by function® - für echte Profis.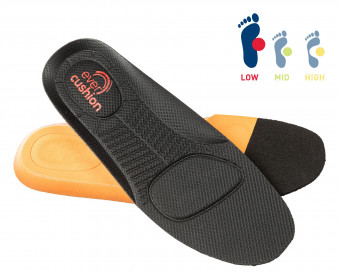 EVERCUSHION CUSTOM FIT

Einlegesohle
Comfort with fullness system. A good fit is decisive for the wearing comfort of shoes.The EVERCUSHION Custom Fit insoles are optimally adapted to the needs of the feet and increase the wearing comfort significantly.The highly breathable...